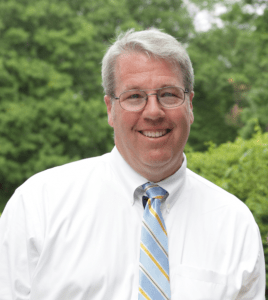 Over the last three decades, Michael has built a successful business, held leadership positions across all levels of town government and served his community through multiple non-profit organizations.
Michael has built and run multiple successful  businesses, including most recently as the Owner and Operator of Million Air White Plains. Starting at the front lines of the business, he worked every job at the company, eventually working his way to overseeing all business activities and grew the company to $16 million in revenue.
Throughout his career, Michael has been a responsible steward of Greenwich's resources. As Chairman of the Board of Estimate and Taxation, he took the town from a $17 million negative fund balance to today's $50 million surplus, helped lead it through the 2008 Financial Crisis without raising taxes and led the effort for the town to adopt its first fund balance and debt policy. These efforts have allowed the town to continue to maintain its high quality of life, without mortgaging its future.
A lifelong Greenwich resident, Michael, his wife Michele of 27 years and their daughter reside in Cos Cob.